ON THE TEAM OF CHAMPIONS: NEW FABERLIC MEN PRODUCTS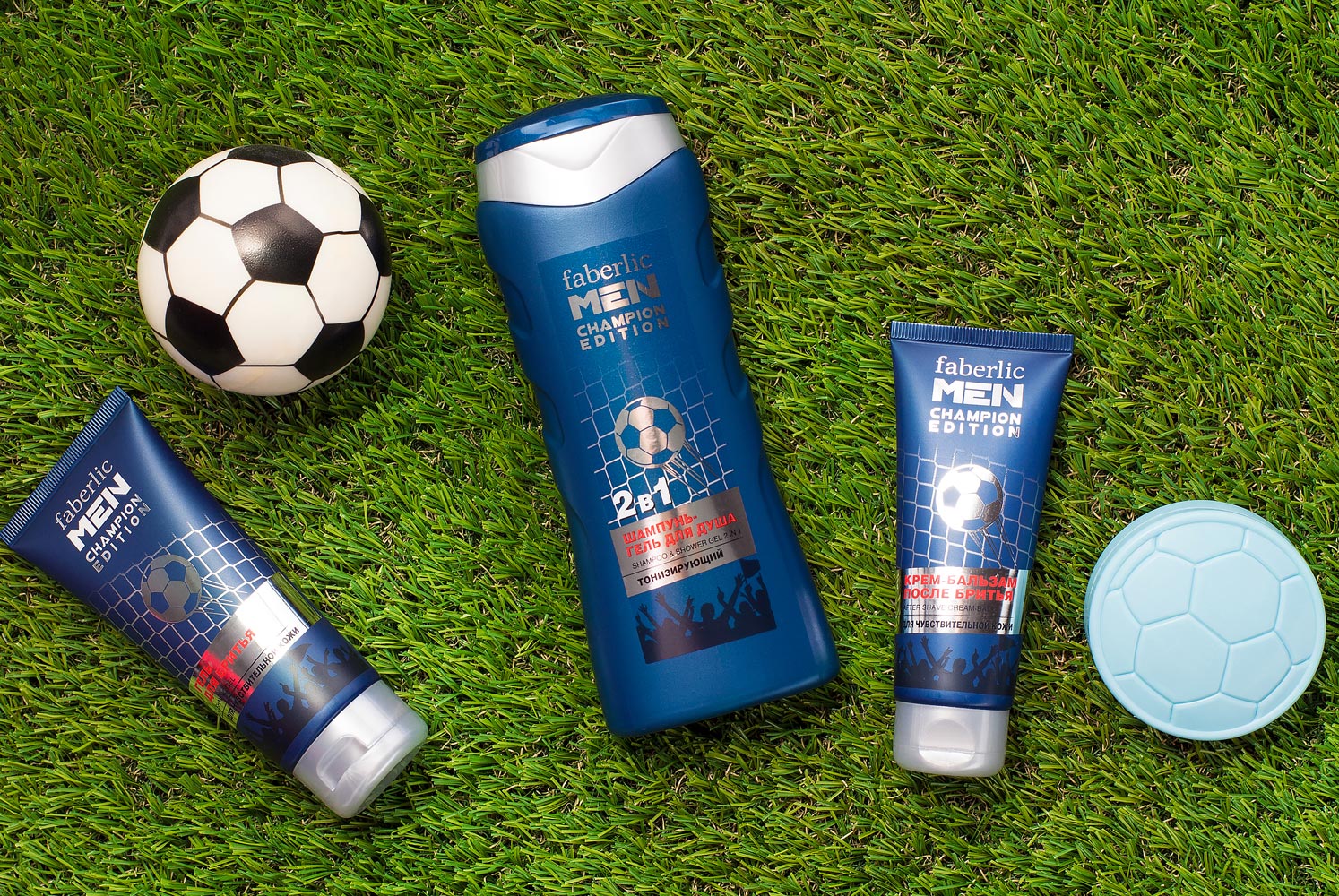 The Faberlic MEN series was designed to meet all the needs of men's skin. We've filled it with products for super-gentle shaving, efficient cleansing, and absolute freshness. And with the football World Cup approaching, we've developed a special design for all fans of this energetic, spectacular, truly manly sport!
Shaving gel (0572) helps protect skin from cuts and irritation. Doesn't foam, which makes the shaving process easier to control! Suitable for sensitive skin.
Cream-balm (0570) softens and moisturizes skin after shaving. The smooth texture of the cream prevents dryness and redness, and protects sensitive skin from microtears.
2 in 1 shampoo and shower gel (0571) is great for cleansing skin, hair, and beards. The toning formula with ginseng extract energizes and helps fight stress.
Bar soap (0573) with an antibacterial effect gently cleanses the skin of the face, hands, and whole body. For true fans of this beautiful game, we've created soap in a new football design!
Give your loved ones the gift of efficient care and a winning mindset, and Faberlic will delight you with enticing bonuses! While catalogue №5 is valid, buy any two limited edition products at a special price.