EXPERIENCE NATURAL CARE! NEW PRODUCTS IN CATALOGUE NO.10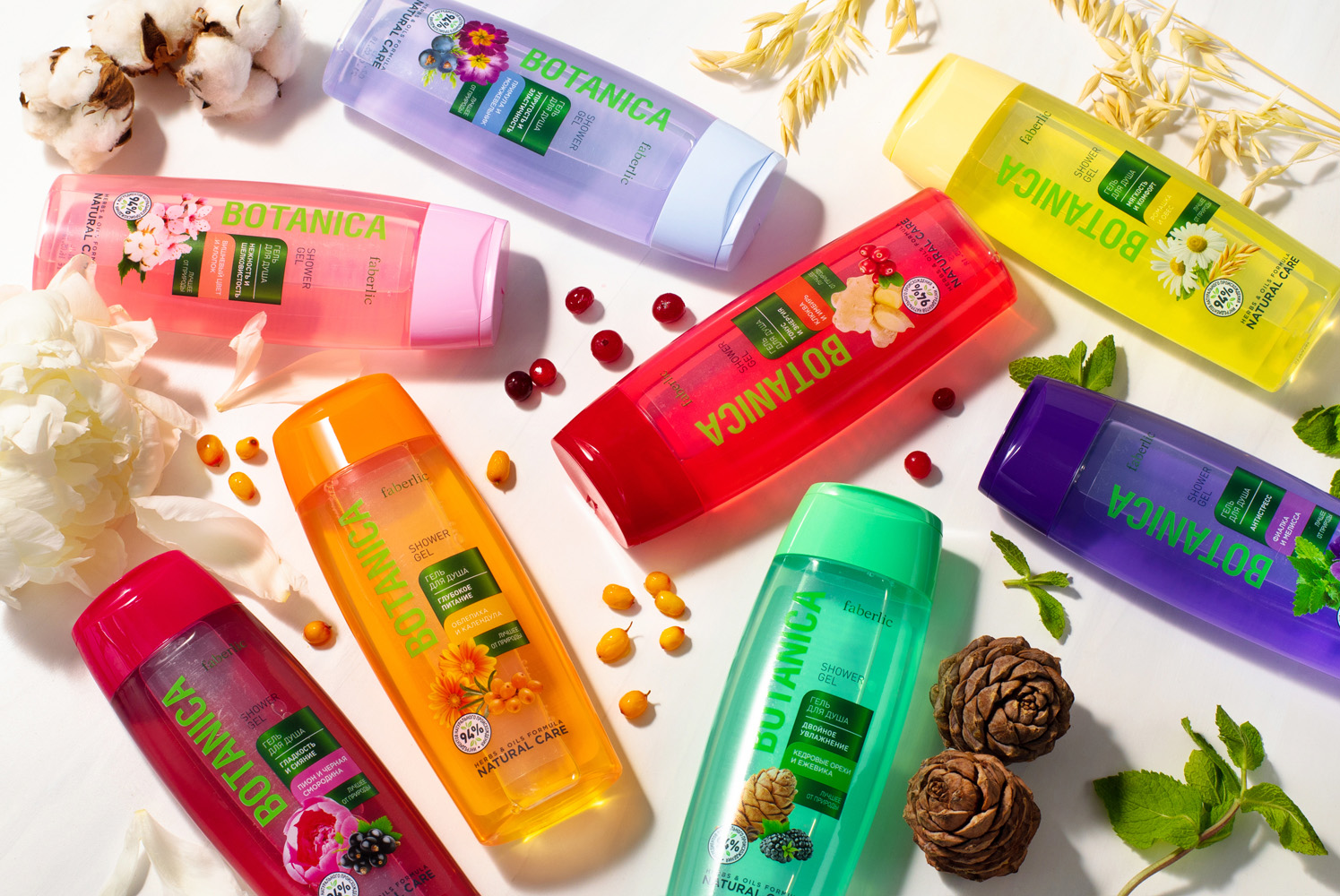 Natural care is just what tired skin needs after the daily grind! Indulge in the scents of fields and forests, feel the natural berry and herb extracts restoring smoothness, elasticity, and radiance to your skin – try the new line of Botanica shower gels. We've taken all the best nature has to offer and delivered it right to you!
Tone & Energy (8756) with cranberry and ginger infuses skin with vitamins, gives it elasticity, and charges it with energy.
Anti-Stress (8755) with violet and melissa protects skin against stress, soothes, and relieves fatigue.
Deep Nourishment (8757) with sea buckthorn and marigold soothes and revitalises skin, nourishes, and works as an antioxidant.
Double Hydration (8758) with cedar nuts and blackberry rejuvenates and revitalises skin, restoring its fresh and radiant appearance.
Softness & Comfort (8759) with chamomile and oats soothes and softens skin, making it more elastic and resistant to negative external factors.
Tenderness & Silkiness (8762) with cotton and cherry blossoms refreshes, nourishes, and tones skin, leaving it soft and protected.
Smoothness & Radiance (8761) with peony and black currant nourishes and refreshes skin, helping it stay young and smooth.
Suppleness & Elasticity (8760) with primrose and juniper rejuvenates, softens, and moisturizes while toning skin.