A JUICY TROPICAL MIX: NEW PRODUCTS IN VITAMANIA SERIES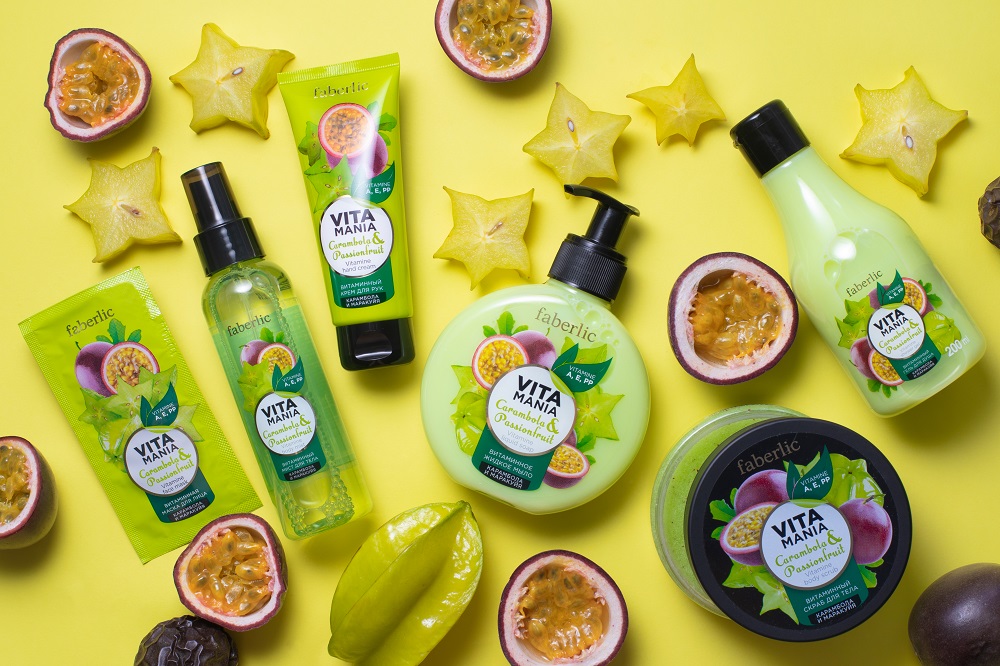 This delicious fragrance won't lie – it's a true bouquet of tropical abundance! It's what you've all been waiting for: we've added more to our vitamin-iest summer series and the most vibrant of all our care series - Vitamania. Experience the nourishing care of juicy fruit!
Star fruit is packed with ascorbic acid and B-group vitamins. It's a powerful natural antioxidant!
Passion fruit is rich in vitamin E, which improves skin elasticity, nourishes, and tones it.
The body scrub (2395) contains delicate polishing particles, which gently exfoliate dead skin cells, leaving your skin soft and radiant.
The liquid soap (2398) gently cleanses your hands and body, without drying skin out.
The face mask (2400) moisturizes and nourishes skin, energizing and brightening it.
The body mist (2396) refreshes and moisturizes skin, leaving a delicate fragrance trail.
Hand cream (2393) absorbs quickly, leaving behind the scent of juicy fruit. It makes skin soft and velvety.
The rich-textured shower gel (2397) gently cleanses and tones skin.